ROB GREEN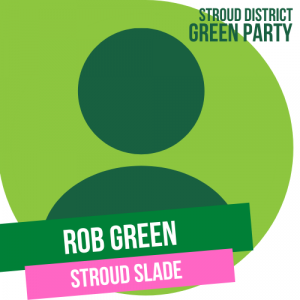 Rob has lived with his family in Stroud for many years. He is chair of the council's Environment committee, which is responsible for the town's parks, allotments and cemetery, and of the Personnel committee, which deals with internal organisational matters.
He is also a member of the council-led community development working group, whose focus is to support the community at the Top of Town, and chairs the new partnership that promotes community action to address the ecological and climate emergencies.
He says: "I like to help Stroud Town Council to continue to grow its influence as a hub for activity across the town, which is rooted in supporting and empowering the community itself."
Contact Rob
rob.green@stroudtown.gov.uk
01453 764438
GEOFFREY ANDREWS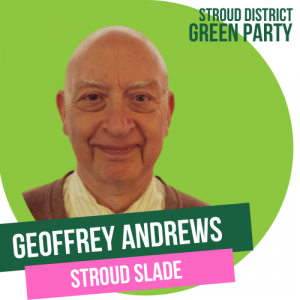 Geoffrey has been a town councillor for the past nine years and serves on the Regeneration and Community committees. He says: "I enjoy doing my best to help the town and community recover and rebuild, and to continue with the policies of sustainability that are so important for our futures."
Geoffrey works in commercial litigation and in his spare time he likes playing the piano and guitar and practising Qi Gong, a type of yoga. He is a Friend of the Long Table and volunteers to collect residents' prescriptions and do shopping for those who can't leave their homes.
His favourite thing about Stroud is its diversity of activities and interests and its lively events scene.
He believes in shopping local and particularly likes going to Sunshine,    Star Anise and Woodruffs.
He cites the Green-led council's key achievements as acquiring and updating the Sub Rooms and supporting the farmers' market to keep going throughout the lockdown period.
CONTACT GEOFFREY
geoffrey.andrews@stroudtown.gov.uk
07768 287099