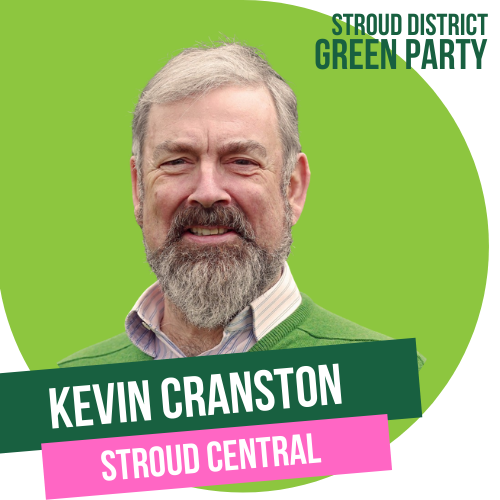 Kevin and his family moved to Stroud in 1996, when he took early retirement from the Army, where he was a helicopter pilot. Since then, he has worked as a management consultant, helping companies to reduce their environmental impacts.
Kevin likes walking, reading, watching rugby, gardening, woodworking, cooking and wine.
He first become a Town Councillor in 1997 and represents Central Ward. He became Mayor in 2015. Since then, Stroud Town Council has: completed its highly regarded Neighbourhood Development Plan; worked with community groups to strengthen local bonds; funded four Freezers of Love; provided new cycle racks at the railway station; supported the canal restoration; kept the Subscription Rooms in public ownership.
Stroud Town Council was the first council in Gloucestershire to declare a climate emergency and to commit to trying to become a carbon-free town by 2030.
Kevin says:
"As Mayor, I know the importance of working with others to get things done. Cooperation makes for a stronger and healthier community."
Contact Kevin