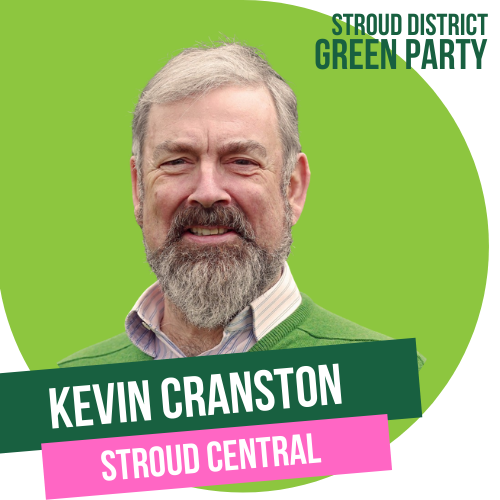 Kevin and his family moved to Stroud in 1996, when he took early retirement from the Army, where he was a helicopter pilot. Since then, he has worked as a management consultant, helping companies to reduce their environmental impacts.
Kevin likes walking, reading, watching rugby, gardening, woodworking, cooking and wine.
He first become a Town Councillor in 1997 and represents Central Ward. He became Mayor in 2015. Since then, Stroud Town Council has: completed its highly regarded Neighbourhood Development Plan; worked with community groups to strengthen local bonds; funded four Freezers of Love; provided new cycle racks at the railway station; supported the canal restoration; kept the Subscription Rooms in public ownership.
Stroud Town Council was the first council in Gloucestershire to declare a climate emergency and to commit to trying to become a carbon-free town by 2030.
Kevin says:
"As Mayor, I know the importance of working with others to get things done. Cooperation makes for a stronger and healthier community."
Contact Kevin
07525 065286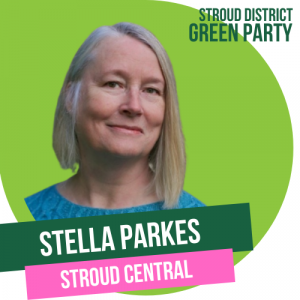 Stella joined the council in 2020, bringing a wealth of involvement in local community activities to the table.
Stella was born in Stroud and later worked as a school careers adviser and as a journalist – reporting on local council meetings, among other things – and in the press office at Gloucestershire County Council.
She has been involved with various pressure groups over the years including Slad Valley Action Group, the Community Planning Conference and Stroud Against Supermarket Saturation.
Stella is chair of Trustees at Stroud Valleys Project and is on the board of the Biodynamic Land Trust based in Stroud.
She has a particular interest in regeneration and the changing role of the town, and serves on the regeneration committee. She was one of the founders of the Stroud Valleys Project eco shop and is keen to promote local independent shops.
She says: "I am very keen to be more actively involved in framing the development of the town at this crucial time as we recover from Covid and look at what makes a good town centre work for all who use it."
In her spare time she enjoys reading and walking in the valleys.
Contact Stella
stella.parkes@stroudtown.gov.uk
01453 764827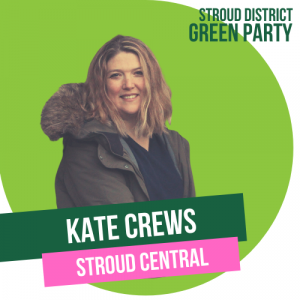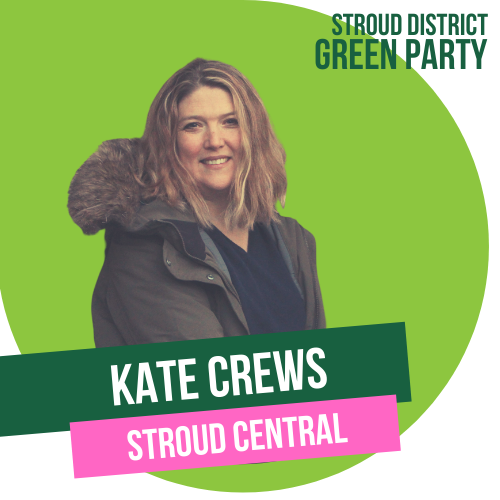 I'm a mum to three boys and I work at Gloucester Royal Hospital.
My children want us to do more: on the environment and the climate crisis, on ending the pandemic, and on what the people of Stroud care about.
As a Mum and a health care worker, I want straightforward green solutions to local concerns:
I care about local playgrounds, adventure spaces and social activities for children and young people.
We need to feel safer as we get around - I will work for traffic calming, better footpaths and more cycle routes.
I will work with and support local independent businesses to keep the High Street we love.
Part of keeping Stroud alive is getting our many festivals going again, supporting public art and nurturing creative ventures.
Contact KATE
07412 670915