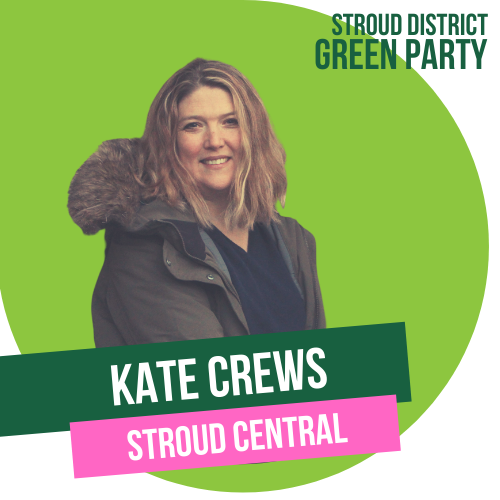 I'm a mum to three boys and I work at Gloucester Royal Hospital.
My children want us to do more: on the environment and the climate crisis, on ending the pandemic, and on what the people of Stroud care about. As a Mum and a health care worker, I want straightforward green solutions to local concerns:
I care about local playgrounds, adventure spaces and social activities for children and young people
We need to feel safer as we get around - I will work for traffic calming, better footpaths and more cycle routes
I will work with and support local independent businesses to keep the High Street we love
Part of keeping Stroud alive is getting our many festivals going again, supporting public art and nurturing creative ventures.
Contact Kate