randwick, whiteshill and ruscombe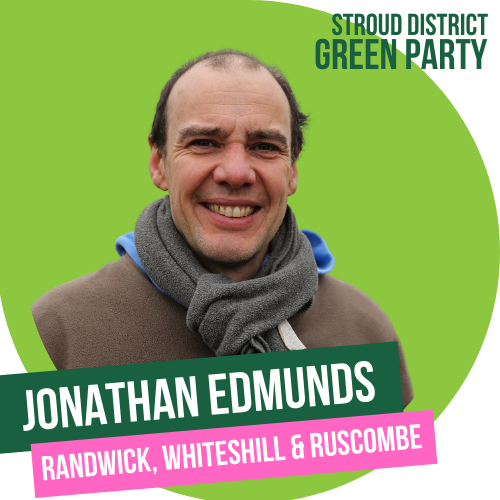 I have lived in the Stroud District for the last 19 years and have proudly represented Randwick, Whiteshill and Ruscombe as your District Councillor since 2014. My aim is to continue to listen to local concerns and do my utmost to achieve what is best for our area.
I have lived in Westrip with my family since 2004: both my children attended Randwick Primary. I have over 20 years career experience supporting people to be more physically active and I am currently working as an Energy Expert at Ecotricity in Stroud. I love all outdoors activities. I coach Randwick Wasps U13's football team and enjoy walking, cycling, camping and cooking.
Contact Jonathan
cllr.jonathan.edmunds@stroud.gov.uk
01453 762661