Cloud Cafe has been a way for us to continue engagement, we've been hosting a series of online events, open to Green Party members and public - with panellists speaking on their area of expertise and a Q&A session for participants to engage.
Our YouTube channel is the best place to see all of Stroud District Council videos, including the full serious of Cloud Cafes.
Below is a list of previous Cloud Cafe's to date, with panellists.
People are waking up to the fact that not only is climate change upon us, but it appears to have accelerated far faster than predicted. The time for fine words and no action must now stop. We must act.
In November, the world will head to Glasgow for the 26th meeting of the Conference of Parties – COP26. Taking place from 1-12 November 2021 – delayed by one year due to the COVID-19 pandemic – this is the opportunity for governments, NGOs, trade unions, businesses, and everyone else with any interest in climate change to meet, review and negotiate global action to prevent further worsening of the climate emergency.
To explain more about how the summit will work, the European position and the role of NGOs, we present three excellent speakers with a wealth of knowledge and experience. They are:
Pär Holmgren, a meteorologist and climate expert and, since 2019, a member of the European Parliament for the Swedish Green Party (Miljöpartiet de Gröna). In the Parliament, Pär Holmgren serves a member on the Committee for Environment, Public Health and Food Safety (ENVI), as well as substitute member of the Committee for Agriculture and Rural Development (AGRI) and the Committe for Transport and Tourism (TRAN). He is also chairing the working group within the Greens/EFA on Climate.
Richard Lancaster is a Greenpeace activist who has been a member of Greenpeace for over 30 years and dedicates much of his free time to campaigning and giving environmental themed talks to educational establishments, companies, community and faith groups. Richard is now convinced that climate change is the biggest challenge we now face.
Rod Nelson, who as an environmental activist, was a delegate at the 2018 COP23 summit in Bonn as a member of the Green Economics Foundation. He will be able to explain the purpose behind the event, how it works and who will be there.
Rod Nelson's pictures from his presentation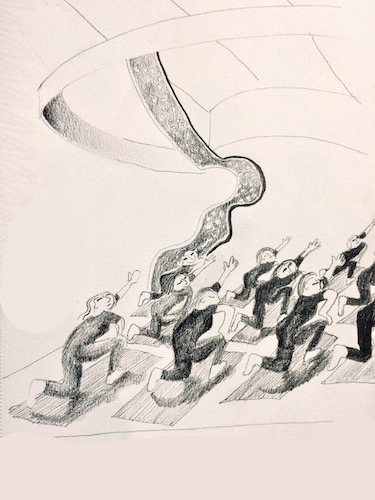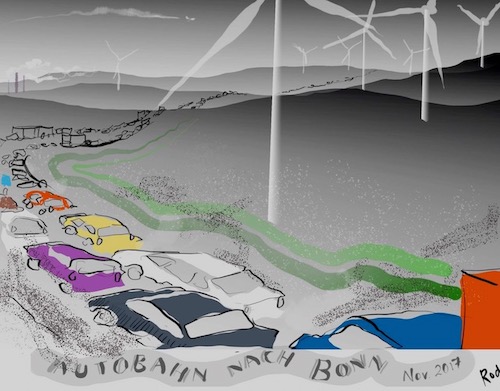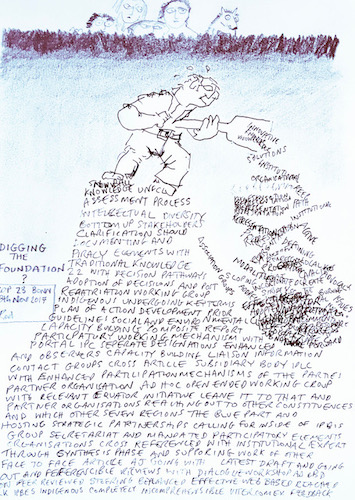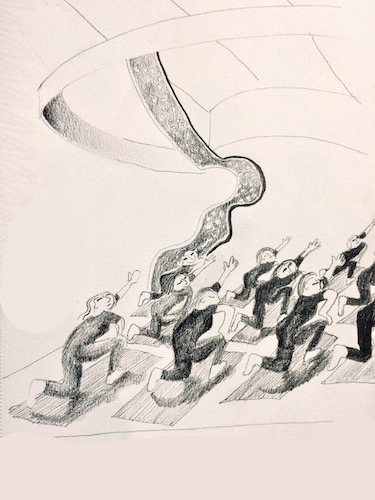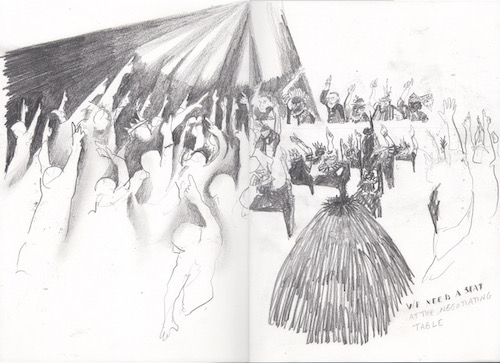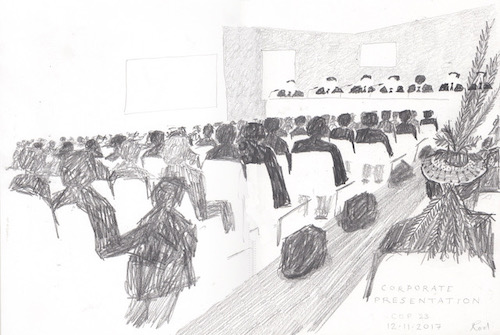 Whether we live in cities, towns or the countryside, transport is key to enabling us to go about our daily lives. However, over- reliance on the car has helped push CO2 emissions in this country to unsustainable levels. The COP26 summit later this year is a real opportunity to put discussions about a shift to sustainable transport to the fore. As a forerunner to this critical event, we have invited speakers with a wealth of experience in this matter to discuss their work and answer audience questions, our speakers were:
Richard Lloyd to discuss the "Every Village, Every Hour" campaign.
Carol Kambites, a long time Green Party member who has been campaigning for many years to re-instate the Stonehouse to Bristol train line.
Susie Medley, who with the support of Transition Stroud, has helped set up a local transport group with the aim of improving transport in the rural areas around Stroud District.
Click here to view the video, and click here for the presentation from Richard Lloyd.
The future for the right to peaceful protest in the wake of the controversial Police Bill was discussed at an online public meeting on Wednesday July 14 from 7.30pm-9pm.
Stroud District Green Party's Cloud Café discussion forum will hear from speakers who are experienced in organising demonstrations and non-violent dissent.
They will talk about the practicalities of facilitating protest, will share the issues they've faced in planning events and their top tips for effective actions, and will discuss the potential implications of the Police, Crime, Sentencing and Courts Bill.
David Lambert is an Extinction Rebellion activist from Stroud who was one of a group charged with criminal damage after an action at the Shell HQ building. They were acquitted in April after successfully arguing that the damage they caused was negligible compared to the damage being caused by Shell and that they acted to save lives. Having been arrested several times, including for criminal damage and aggravated trespass, David believes that we have a right and a duty to disobey and rebel when our government is failing to protect humanity and the natural world.
Olympic sailor Laura Baldwin of Ocean Rebellion - Extinction Rebellion's sea-focused campaign group – was among the hundreds of climate campaigners who protested in Cornwall on the first day of the G7 summit. They called for G7 world leaders to act immediately to honour the global climate commitments they made in Paris in 2015, and to address the climate and ecological emergency.
Nabeela Akhtar is an anti-racism campaigner who is involved in inclusion work with a focus on intersectionality in a number of organisations including Stroud Against Racism, which was formed last year in response to the Black Lives Matter movement. Her work is about highlighting the injustices faced by racialised minorities and promoting understanding of different marginalised people, through learning, partnership and direct action. Nabeela has taken part in actions for multiple causes including Reclaim the Night, anti-war, Palestinian solidarity, pro-EU, and Black Lives Matter. She will give her insights into how, through the Police Bill in particular, protest is being demonised in an attempt to stop scrutiny of injustice, and will discuss the importance of effective messaging in countering the misrepresentation of people who exercise their right to protest.
Human rights lawyer Jules Carey is head of the actions against police and state team at Bindmans. He represented a number of MPs in their challenge to the Metropolitan Police ban on Extinction Rebellion Autumn Uprising protests in London in 2019. More than 400 XR activists were arrested during the four-day ban, though charges were later dropped. Jules believes that protest is necessary to ensure that dissenting voices raising public concerns are heard by those in authority. There is a pressing need for government to react to the climate emergency and the suppression of non-violent civil disobedience must be resisted, he says.
Click here to view the video.
IF THE LAST YEAR HAS TAUGHT US ANYTHING, IT IS HOW MUCH WE VALUE OUR COUNTRYSIDE AND THE ENJOYMENT OF WALKING THROUGH IT.
Travelling to work or school without using the car, finding new routes and discovering places previously unknown to us. This session will explore some of the new and exciting opportunities, both local and national, being planned to improve access to the countryside and some of the barriers that have prevented it. Amongst our speakers were:
Daniel Raven Ellison, guerrilla geographer and brain child of Slow Ways - a network of 7,000+ walking routes that connect all of Great Britain's towns and cities. You can find out more and get involved here.
Jack Cornish from the Don't Lose Your Way campaign at the Ramblers (Britain's largest walking charity). The campaign focuses on supporting volunteers in finding lost rights of way and researching historical research so that they can be applied for to go back on to the map (and on the ground!).
Alan Bently, Principal Rights of Way Officer GCC. Alan has been involved in managing and improving public rights of way for over 30 years, both in the north east and here in Gloucestershire, with a recent spell in Sustainable Transport too. Alan currently leads a small team looking after the day to day management and protection of the 3400 mile network across the county, along with a role as Access Authority with powers associated with CROW Access Land, and we have also recently spent time and resources improving the multi user trail  along the old railway line between Stroud and Nailsworth.
Click here to view the video.
How do we recover from the four-year nightmare that was Trump?
What does the future hold for American progressives confronted with a far right that is most likely not going away?
What does the Biden presidency mean for the US and the rest of the world facing two of the most serious crises in modern history: the climate crisis and the pandemic?
How do we make sure the issues of racial and economic injustice and inequality are put front and centre as we face the future?
Our speakers include:
Rebecca Kemble who serves on the Board of Directors of the Madison Mutual Aid Network, and HUMANS, the global Mutual Aid Network. She serves as President of the Board of Directors for the online publication Toward FreedomToward Freedom and is a founding member of the Wisconsin Citizens Media Cooperative.
Paul De Main, also known as Skabewis, a news journalist and Oneida/Ojibwe traditionalist. He is the Managing Editor and CEO of Indian Country Communications, News from Indian Country, and producer for Indian Country TV, based on the Lac Courte Oreilles Ojibwe Reservation in northern Wisconsin. He's a member of the Oneida Nation of Wisconsin, and of Ojibwe descent, with relations on many Ojibwe reservations here in Wisconsin and Minnesota. He's also a former Indian Affairs Policy Advisor under Governor Anthony S. Earl from 1982-1986.
Larry Sanders - an American-British academic, social worker, politician, and health spokesperson of the Green Party of England and Wales. Sanders immigrated to the United Kingdom in 1969 and became a university lecturer first at the University of West London and later at Oxford in the Department of Social Administration. He is the older brother of Bernie Sanders, United States Senator and twice U.S. presidential candidate.
As we emerge from the Covid crisis we will still be facing the deeper and longer climate crisis. This is the year that all eyes will turn to the UK as the host country for the latest UN climate talks. Our speakers include:
Sarah Lunnon of the CEE Bill - in a previous life has been a historic building surveyor, a local authority councillor for the Green Party, representing Stroud at District and County level and the coordinator of Extinction Rebellion's Political Circle. She is now working with the CEE Bill Alliance, lobbying to change the law to protect our future.
Carla Denyer on the Green's 10 point climate plan - Green Party councillor in Bristol. In 2018 she proposed the first Climate Emergency motion in Europe. Before entering politics, Carla worked as an engineer in the renewable energy industry, specialising in offshore and onshore wind technology. She was the 2019 Green Party parliamentary candidate for Bristol West, and was also a candidate in the 2019 European Elections.
Laura Baldwin from Green's CAN (Climate Action Network) - Green Party member, mother, Olympic sailor, activist, community connector, building resilience and environmental restoration. The Green's CAN was established in November 2020 in response to the governments inadequate action on the climate and ecological emergency.
Click here to view the video.
With local planning and regulatory authorities failing to control pollution, community groups around the country are responding to the challenge of monitoring and protecting their local environments.
Our speakers include:
Click here to view the video.
Panellists include:
Sarah Dixon and James Beecher (Stroud Coronavirus Community Response)
Lynn Haanen (Stroud District Green Party)
Tom Scott (Writer, Editor & Lecturer)
Panellists include:
Sarah Lunnon - Former Green Party Councillor on District, County and Town for Stroud. Coordinator of the Extinction Rebellion's Political Circle and currently working with an alliance groups to highlight the Climate and Ecological Emergency Bill.
Riccardo Mastini - PhD candidate in Ecological Economics & Political Ecology at the Institute of Environmental Science and Technology at the Autonomous University of Barcelona. Member of the academic collective Research & Degrowth and of the international network Wellbeing Economy Alliance. Policy advisor for the international campaign Green New Deal for Europe.
Robert Noyes - From Platform London - a campaigning organisation focusing on social, economic and environmental impacts of the global oil industry. Platform combine art, activism, education and research in one organisation
Panellists include:
Ville Niinistö - Finnish MEP, Greens Coordinator in #ITRE and former MP, Environment Minister and party leader.
Ernest Urtasun - Spanish ecosocialist politician & MEP - Vice President of Greens/EFA.
Laura MacKenzie - Senior Parliamentary Advisor on climate, nature, farming, food, post-growth politics & wellbeing economics.
Ruth Potts - Author at Green New Deal Group & Lead on GND APPG Reset Inquiry.
Panellists include:
Will Mansell - Founder of the Foodbank & social enterprise entrepreneur.
Martin Large - Co-founder of Stroud Commonwealth & Chair of Oakbrook Community Farm Co-op.
Rebecca Trevalyan – Co-founder of Library of Things and high streets advocate.
William Frazer - NFU Gloucestershire County Adviser
Panellists include:
Miguel Polido - Director of Health Care Services for the Secretary of Health of Bogota, Colombia.
Adele Owen - Director of GARAS (Gloucestershire Action for Refugees and Asylum Seekers.
Dr Yixian Sun - Lecturer & Assistant Professor in International Development at the University of Bath.
Fariba Alamgir - Postdoctoral Researcher for Centre for Development Studies at the University of Bath.
Panellists include:
Cllr Catherine Braun - Green Party District Councillor for Wotton-under-Edge, North Nibley and Stinchcombe.
Professor Molly Scott Cato - Green Economist and former Green Party MEP for South West.
Hugh Barton - Town planner - Emeritus Professor of Planning, Health & Sustainability.
David Owen - CEO of Gloucestershire Local Enterprise Partnership (GFirstLEP).
Panellists include:
Cabinet Member for Public Health and Communities representative.

Rachel Smith - Leader of the Green Group on Gloucestershire County Council.
Dr Richard Dean - Local GP.
Chris Jockel - Workplace Occupational Health & Safety expert.
Panellists include:
Martin Surl - Police and Crime Commissioner for Gloucestershire.
Jenny Jones - Green member of the House of Lords.
Tom Scott - Lecturer and author of a report on abuses of social media during the 2016 referendum.
Panellists include:
Molly Scott Cato - Green Party spokesperson on Finance & EU, former MEP.
Martin Whiteside - Leader of the Green Group on Stroud District Council.
Liz Whiteside - Stroudco.
Nick Weir - Open Food Network UK.
Catherine Braun – Green Stroud District Councillor, Wotton-under-Edge, North Nibley and Stinchcombe.