chris jockel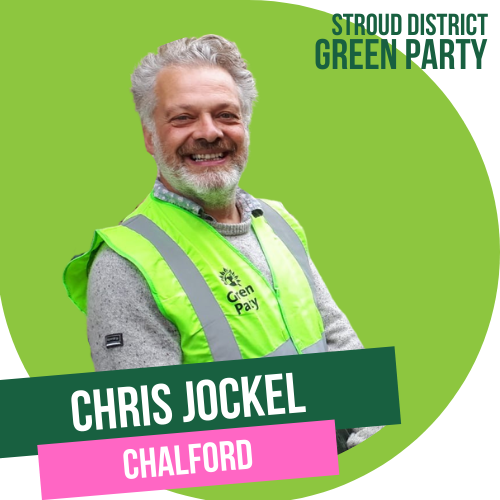 Some of you will have seen me performing at the Chalfest fundraiser but normally I'm busy behind the scenes:
I am a Director of the not for profit Creative Sustainability, which runs community and environmental projects such as Access Bike, Creative Camping, Re Connect, Canal Project Community Engagement and Bike Drop.
As a management systems professional I have assisted hundreds of private, public and third sector organisations and run arts, disability inclusion and community projects and I have volunteered with many youth and community schemes.
I'd love to apply my skills and experience to being a district councillor for the benefit of our communities in Chalford, Bussage and Brownshill.
Contact chris
cllr.christopher.jockel@stroud.gov.uk
01452 770177
tricia watson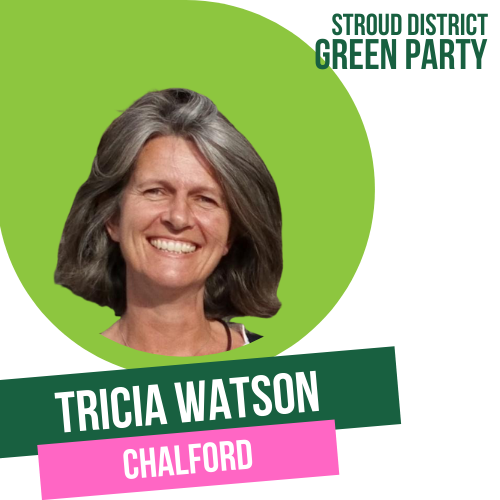 I've lived in France Lynch for 12 years, with both kids attending Puddleducks then Chalford Hill school. I trained as a finance project manager, before transferring my skills to waste management over 15 years ago. I have a reputation for innovation, overcoming barriers, getting funding from unexpected sources and delivering the impossible:
An active PTA member for 10 years, I introduced recycling fundraisers, all still going strong, raising over £1k each year
I put in the groundwork for the clothes bank in the Old Neighbourhood car park
My focus is now with Chalford's Climate Action Network, Transition Stroud and as a director at Community R4C
Over the last few months I worked effectively with Chloe Turner (county councillor caseworker) to get some of our neglected road surfaces dealt with and seek answers for parents concerned about the unplanned post-lockdown TK school closure and bus route changes.
I'm determined to improve the village for us all: there's plenty more to do. I hope you can see I'm not one to sit back and let others do the work!